Articles
Details

Parent Category: ROOT
Category: bn
Published: 12 July 2018
Hits: 168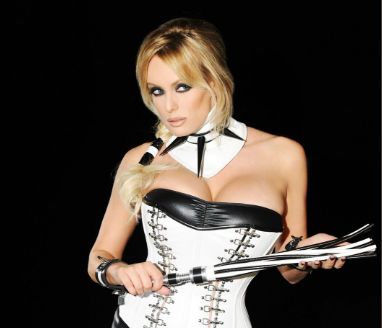 Stormy Daniels
Stormy Daniels, the woman who came forward and filed a lawsuit about her alleged affair with U.S President Donald Trump has been arrested while performing at a strip club in Columbus, Ohio.
Stormy Daniels, real name Stephanie A. Gregory Clifford, is an adult film actress, was arrested on three misdemeanor counts of illegally touching a patron while performing at a strip club in Columbus, Ohio.
Her lawyer Michael Avenatti made this known in a series of tweets. Avenatti said:
Just rcvd word that my client @StormyDaniels was arrested in Columbus Ohio whole performing the same act she has performed across the nation at nearly a hundred strip clubs. This was a setup & politically motivated. It reeks of desperation. We will fight all bogus charges.

She was arrested for allegedly allowing a customer to touch her while on stage in a non sexual manner! Are you kidding me? They are devoting law enforcement resources to sting operations for this? There has to be higher priorities!!! #SetUp
Stormy Daniels was released from the Jackson Pike jail in Columbus on Thursday after posting $6,054 cash bail.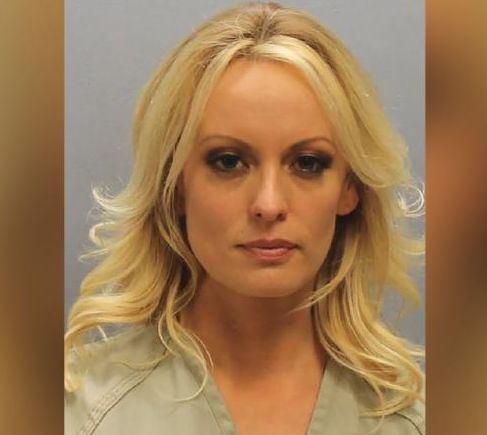 In a telephone interview with New York Times, Avenatti said that the charges "stem from an allegation that while performing, she engaged in touching with customers who turned out to be undercover vice officers."
In another tweet, Avenatti said: "We expect her to be released on bail shortly. We also expect that she will be charged with a misdemeanor for allowing 'touching.' We will vehemently contest all charges."
Avenatti later added that Stormy Daniels "will issue a plea of 'Not Guilty' to the three misdemeanor charges."
Photo Credit: Twitter: @stormydaniels | Franklin County Sheriff

Retwtr From Tweeterest Digital
Be first people review it.